ARTICLES
Posted by Di Gilpin on
Posted by Di Gilpin on
Join us on Easter Saturday for our very first Open Day at our new Studio...
no5, Comielaw Farm, near Kellie Castle, Pittenweem, Fife.......
We will be joined by lots of friends old and new, including our very own Shepherdess, Kay, from Claddach Farm, Peat Inn, who will be sharing stories of the beautiful sheep raised on the farm and our main blend in the wonderful Saorsa woo/cashmere, we launched at Edinburgh Yarn Festival!
Our favourite button maker...Tania or TJ Frog, will also be there with her gabby Dorset Buttons and her own blends of yarns!
We will have yarn bowls, buttons, new colours, patterns and yarns to show, and our neighbour at the Farm, Kenny Drew of East Neuk Stained Glass, will be open too for you to see his amazing work!
Hope to see you there!
Posted by Di Gilpin on
So excited to be in Edinburgh again with so much news to share! We have a wonderful new studio with space for workshops and retreats...book on to classes next week online! We have some great new designs to share! photographed at Comielaw Farm...our new home in Fife, next to the National Trust Kellie Castle, one of my favourite places! The Geo snood in Haar, Coille, Furze and our new colour, Driftwood!, Twisted Hazel wristwarmers in Furze, Oak in Coille and Broch and the Coda Beret in Furze, Silver Birch and Broch... The beautiful yoked Fair Isle cabled sweater, Geo.....in Driftwood,...
Posted by Di Gilpin on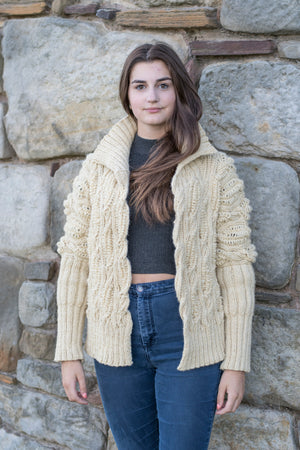 We were so excited to be in the Highlands again this year at the much anticipated Loch Ness Knit Fest!  There was a wonderful fashion show on the Friday at 1pm and Di prepared lots of beautiful garments for the runway where they were shown along side the wonderful and intricate work of Christel Seyfarth from Denmark. We also had a stand with help from Sheila, Maureen and Brigit...whom many of you remembered from last year! All our favourite colours in the Lalland Lambswool range were featured, including the luscious Furze! Di also taught 3 classes... which were be incredible fun, exploring some...
Posted by Di Gilpin on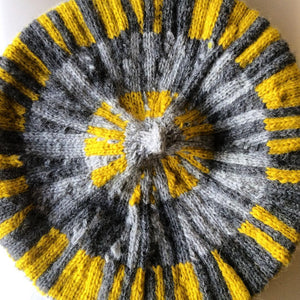 Meet us in the Sheep Pens at Cockermouth on Friday 23rd and Saturday 24th June to see all our latest colours and patterns! (Our new colour Furze shown). 
---